Evolution bei Private Equity Investments aus Sicht eines institutionellen Investors
Der Trend hält an, Corona hat ihn sogar noch beschleunigt: Auch in den Portfolios deutscher Institutioneller bekommt Private Equity einen immer größeren Platz. Wie aber schaut einer der größten deutschen LPs auf die Anlageklasse, und wie sieht seine Alternative-Assets-Strategie aus? In der Keynote und im On Stage Interview werfen wir einen Blick auf die jüngsten Entwicklungen und diskutieren aktuelle Fragestellungen.
12. Juli 2021, 12.55–13.45 Uhr
Referentin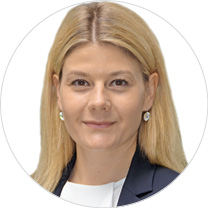 Kathrin Kalau-Reus
Head of Private Equity, Infrastructure, Timber, Bayerische Versorgungskammer
Kathrin Kalau-Reus arbeitet seit 2009 bei der Bayerischen Versorgungskammer (BVK). Im Anschluss an ihr Studium der deutschen Literatur und Philosophie arbeitete sie als PR-Referentin mit Schwerpunkt Kapitalanlage in der BVK. Nach ihrem Master of Business Administration war sie bis 2020 als Senior Investment Manager mit den Assetklassen Private Equity, Infrastructure und Timber betraut. Seit 2021 leitet sie das Referat für diese Assetklassen in der BVK.
Moderation

Michael Lennert
dpn, institutional assets