Meet the Expert
Um welches Thema geht es im Expertengespräch?
Die Auswirkungen makroökonomischer Risken auf die Credit Ratings von Unternehmen.
Warum ist das Thema für CFOs und Treasurer relevant?
Drohende Rezession und Inflation beeinflussen die Profitabilität und die Strategie der Kapitalallokation von Unternehmen
Was erwartet die Teilnehmer im Gespräch mit dem Experten?
Die Einschätzung von Fitch Ratings zu sektorspezifischen Risiken für die Jahre 2022 bis 2024
Expertin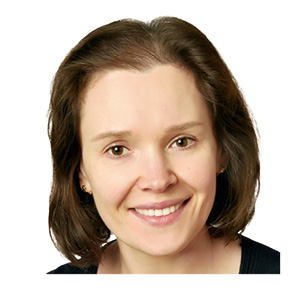 Elena Stock
Senior Director, Corporate Ratings,
Fitch Ratings

Elena Stock is a senior director in the European Consumer & Healthcare team at Fitch Ratings, based in Frankfurt. She currently leads numerous investment and speculative grade ratings across a variety of sectors including pharmaceuticals, healthcare, retail, and previously diversified industrial manufacturing. Prior to joining Fitch in December 2013, she worked for over 15 years on origination and execution of cash-flow-based financings at Société Générale, Deutsche Bank, EBRD and Commerzbank. Elena Stock holds a diploma with honours from the Finance Academy of the Government of the Russian Federation.